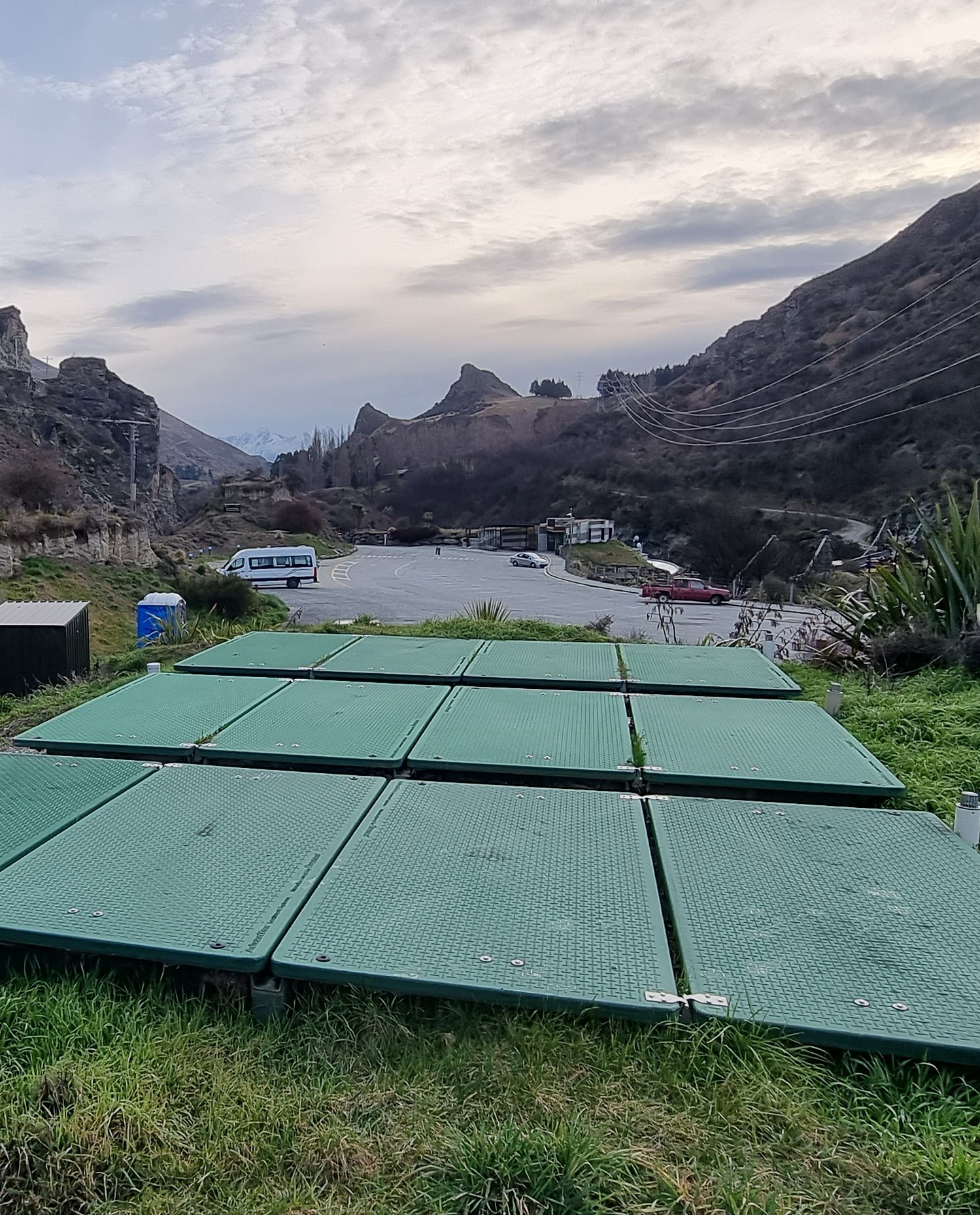 Tourism
New Zealand's distinctive natural landscapes are an integral part of our national identity and are at the heart of the tourism industry. Careful effluent management at tourist sites is essential not only to minimise environmental impacts but also to protect tourists' health. 
Additionally, the quality of a destination's infrastructure is a key part of its tourism offering, particularly in relation to the visitor experience. Wastewater treatment facilities must provide reliable and cost-effective treatment despite widely fluctuating flows. 
From cycle trails to bungy jumping, some of New Zealand's favourite tourist experiences take place in remote and rugged locations. These sites often present further challenges for effective wastewater treatment, such as extreme temperatures, high water tables and poor soils.  
Hundreds of AdvanTex systems are installed in parks, campgrounds, resorts, and lodges that experience highly variable flows (or complete shutdowns for long periods) due to seasonal use. Shortly after the system is placed in service or on commencement after periods of no use, a bacterial film starts to develop in the upper portion of the textile media; allowing the removal and breakdown of solid matter and organic material to start within the first 24 hours. 
In isolated areas with limited local technical support, systems may need to run on solar power and must be low-maintenance and hassle free. 
For many years, Orenco's AdvanTex® technology has provided a reliable, energy-efficient alternative for wastewater treatment in some of the world's most remote places.